HOPE IS IN THE AIR
Join Operation Walk Flight #2023 | YWG to MGA
Fundraising Gala
October 19, 2023
Royal Aviation Museum of Western Canada
The need to provide joint replacement surgery to patients suffering from debilitating joint disease never diminishes. The stress that the current pandemic is placing on health care systems around the world is felt even harder in countries with limited resources like Nicaragua. We are hopeful that you will continue to support our organization and its service to these grateful patients.
Get your ticket
Get your ticket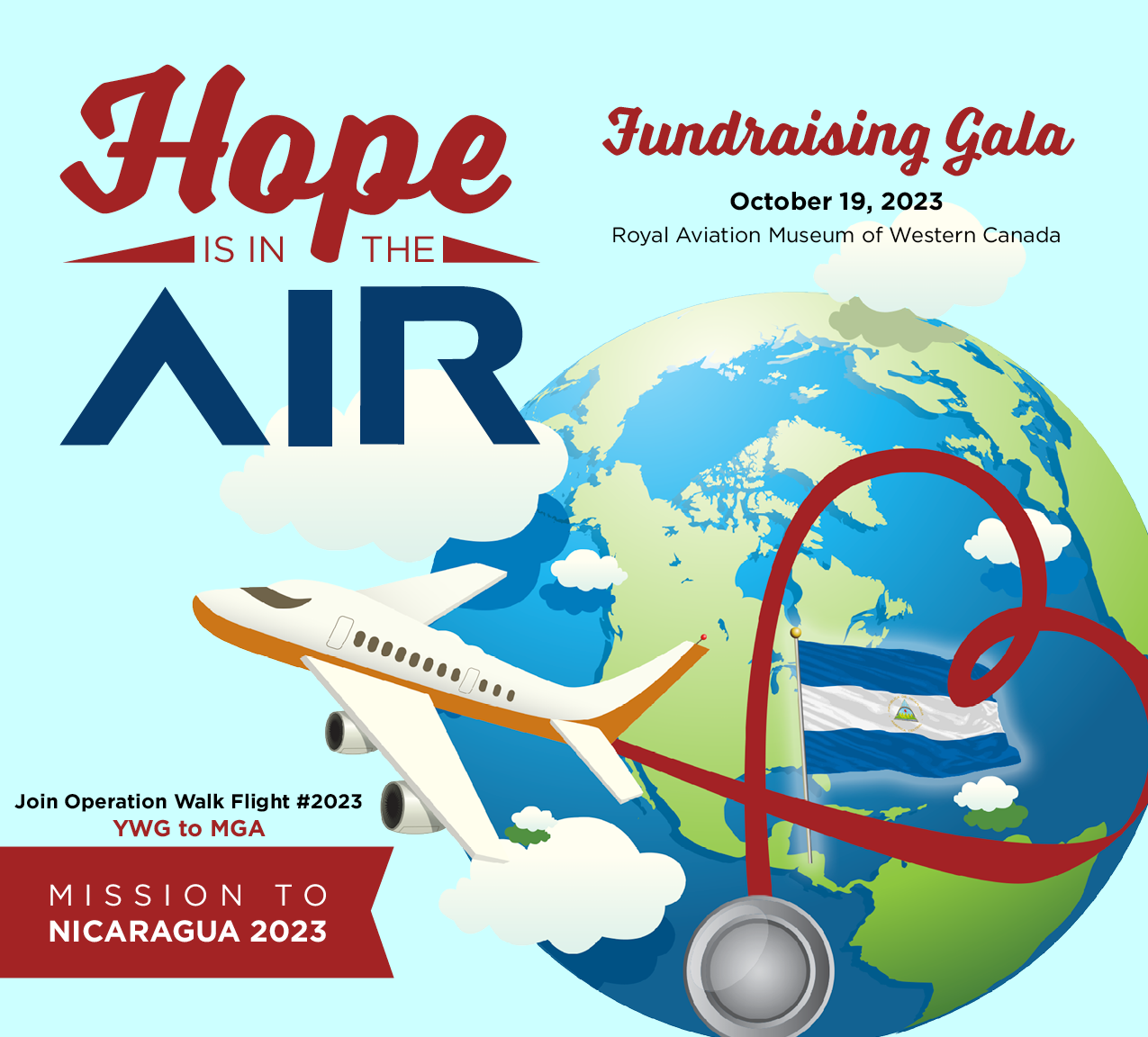 OPERATION WALK MANITOBA
Make A Difference Today!
Every donation makes a difference. Your gift enables Operation Walk's team of healthcare professionals to return people with disabling joint disease to a more normal lifestyle. Patients are often confined to a wheelchair, crutches or dependent on someone else just to walk a short distance. The gift of a new hip or knee joint from the Operation Walk team can make a significant difference. Your donation will continue to help us achieve our mission.

Industry Partner
Industry Partner

Industry Partner